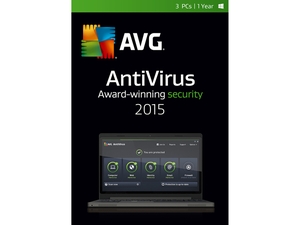 Summary:
NewEgg has AVG AntiVirus 2015 free after $15 rebate. Use offer code EMCKAAX74. Shoprunner eligible; otherwise $2.99.
You Pay: $15
Rebate Amount: $15
Price After Rebate: 0
Sold By: Newegg
This rebate offer has expired.
Retailer's Description
Essential, award-winning antivirus for your Windows desktop, notebooks, or tablets. Detects, blocks, and removes viruses, malware, and spyware for safer online surfing. Includes enhanced privacy features to help you protect your data.
Essential Security
All the essential protection features for safer searching, emailing, downloading, and sharing files and links on Windows PCs or tablets.
AVG AntiVirus
Anti-Malware
AVG Email Scanner
AVG Anti-Rootkit
AVG Online Shield
This rebate must be purchased by Monday October 12th, 2015.
Rebate Terms & Conditions
Rebate Limit: 1 rebate(s) per household
Offer Expiration: October 25th, 2015
Submission Deadline: 30 days from date of purchase
Fulfillment Time: 70 days from date of submission
Subscription Required: No
Rebate Form: Click Here
Comments
Example
Example2
Example3
Example 2