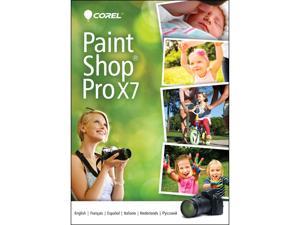 Summary:
NewEgg has Corel Paintshop Pro X7 (normally $80) for free after discount code and $20 rebate. Discount code available here: http://promotions.newegg.com/NEemail/latest/index-landing.aspx.
You Pay: $20
Rebate Amount: $20
Price After Rebate: 0
Sold By: Newegg
This rebate offer has expired.
Retailer's Description
Corel Paintshop Pro X7
Make it vanish with Magic Fill
30% faster brushes
Text and shape cutting
Quick Previws for Instant Effects
Color Materials Palette
This rebate must be purchased by Monday November 30th, 2015.
Rebate Terms & Conditions
Rebate Limit: 1 rebate(s) per household
Offer Expiration: November 30th, 2015
Submission Deadline: 30 days from date of purchase
Fulfillment Time: 70 days from date of submission
Subscription Required: No
Rebate Form: Click Here
Comments
Example
Example2
Example3
Example 2