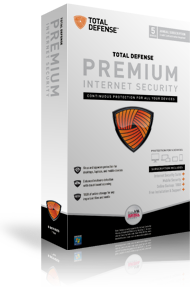 Summary:
Total Defense Security. Free after $40 rebate. $3 shipping.
You Pay: $40
Rebate Amount: $40
Price After Rebate: 0
Sold By: Newegg
This rebate offer has expired.
Retailer's Description
A credit card is required to activate the product
Internet Security Suite
Mobile Security
Online Back Up
Information Security Guide's 2012 award for excellence
This rebate must be purchased by Thursday December 31st, 2015.
Rebate Terms & Conditions
Rebate Limit: 1 rebate(s) per household
Offer Expiration: December 31st, 2015
Submission Deadline: 30 days from date of purchase
Fulfillment Time: 70 days from date of submission
Subscription Required: No
Rebate Form: Click Here
Comments
Example
Example2
Example3
Example 2